Feeling of the moment are the sets in crochet model bloggers, I think beautiful and I decided to research the tutorial to bring to you and detail is a piece that is super trendy, having lots of output.
So if you are artisan, it is worth investing your time and producing sets like this that will have an excellent sales turnover and also excellent return.
Since it is a piece all hand crafted and has been successful on the beaches of Rio de Janeiro and everyone else, so how bloggers use it has been a piece of great demand.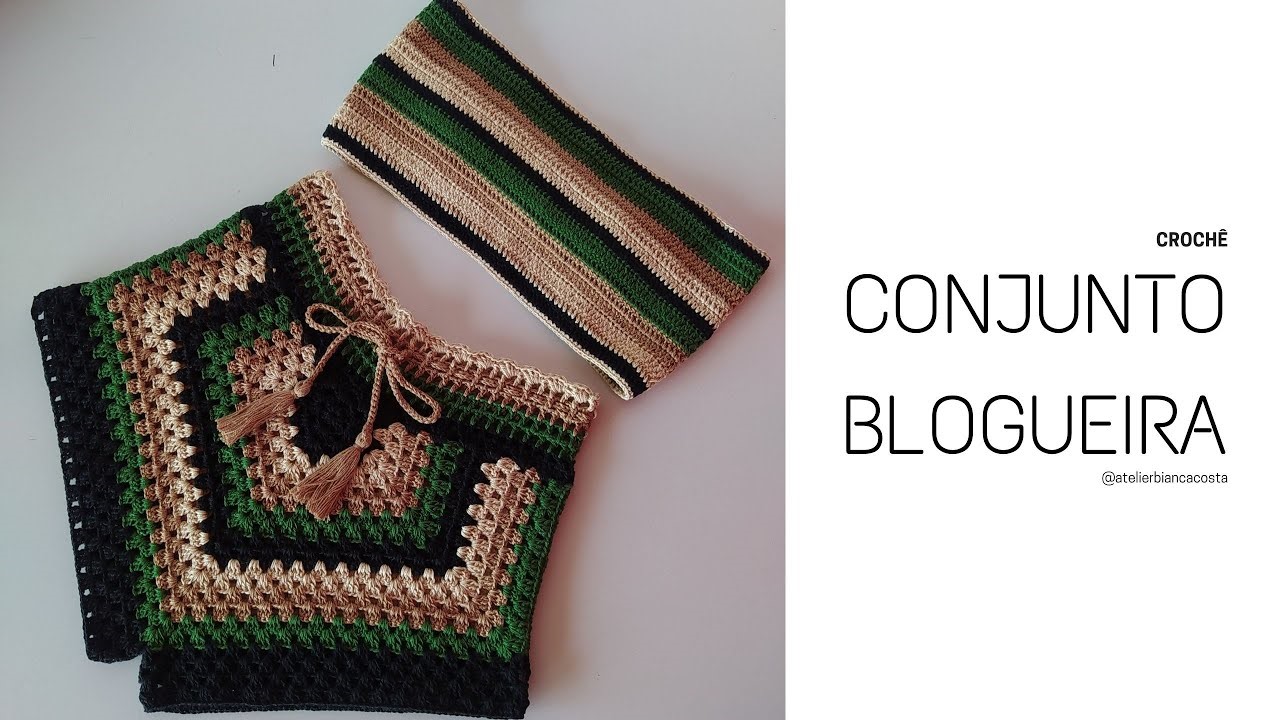 I made 4 sets myself and believe me sold it in the same week, without ask the young kids bought and are spreading on social networks when they use and then I'm with more orders in execution.
When I say that we should invest our time in producing tutorials and pieces that sell the most and come out in the summer of Rio de Janeiro in fact, I speak of these models that sell a lot.
Check out other amazing tutorials on the following site:
Crochet Tutorial on Vest Model
So if you're a crocheter and you're starting now, invest your time in making trendy pieces, pieces that really come out, because then you'll get an excellent return.
Promising branch is this clothing, look at the richness of this tutorial, detail of this piece. Pretty cool, huh? Then I ask you, when I take a tutorial to do, I think of the following.
Would I buy it? yes!
So it's worth me getting my hands dirty and doing, everything I consumption I like to share, precisely because it's what sells.
Everything in the field of creativity, should be seen in this way to make a positive impact on the market.
Detail is a set that does not spend so much material and the amazing piece, will sell like water on hot day.
Bloggers always share news, so keep an eye on what's fashionable and bring it to your day-to-day life that I'm sure will be a sales success, just like this set.
2021 is a very difficult year, because the crisis has taken over and the high unemployment rate, makes more and more people seek an income opportunity.
So if you are a person who likes crochet and is unemployed, I invite you to dive headlong into my website and seek knowledge, the more knowledge and practice you do, the better it will be for you.
Crochet in fact is the practice, no use getting here and just reading the tutorials, you will only learn to put your hand in the dough and practicing, every tutorial shared here is with great affection.
I like to expose the experience I have in them, because in fact it's something I'm passionate about doing.
I like to show how easy, medium to difficult pieces to explore and be able to show the market how passionate and promising crochet is indeed.
Just take thread and needle and turn everything you need, into magic pass, the thread and needle takes shape and so it goes.
So let's stop chatting and take the opportunity to learn today another wonderful tutorial like this, check out the next step by step on the official website, where all content credits and image and intended for it.
–> here and  check out the tutorial of this set.