Crochet afghan is a classic and cozy addition to any home. Whether you're curling up on the couch with a good book or enjoying a cup of tea on a chilly evening, a crochet afghan is the perfect companion. In this article, we'll explore the beauty and comfort of crochet afghans and why they're a beloved project among crocheters.
A Timeless Tradition
Crochet afghans have been around for centuries, and they continue to be a popular project among crocheters today. The first crocheted afghans were made by women in Europe in the 19th century, and they were often created using leftover bits of yarn. Today, crocheters can choose from a wide variety of patterns, colors, and styles to create their own unique afghans.
Versatile and Customizable
One of the best things about crochet afghans is their versatility. Whether you prefer a simple and classic design or a bold and colorful pattern, there's an afghan for everyone.
You can also customize your afghan by choosing different yarns and color combinations to match your personal style and home decor. Plus, afghans come in a variety of sizes, from small lap blankets to large bedspreads, so you can create the perfect size for your needs.
The Joy of Making
For many crocheters, the joy of making an afghan is just as important as the finished product. Crocheting an afghan can be a relaxing and meditative process, and it's a great way to unwind after a long day. Plus, seeing your project come to life with each stitch is incredibly rewarding. And once you're done, you'll have a beautiful and functional piece of art that you can enjoy for years to come.
Crochet Materials
If you're ready to start your own crochet afghan project, you'll need some basic crochet materials. You'll need a crochet hook, yarn, and scissors to get started. For an afghan, you'll likely need a larger hook size and more yarn than you would for smaller projects.
The type of yarn you choose will also depend on your personal preference and the design of your afghan. For example, you might choose a soft and cozy yarn for a winter afghan or a lightweight cotton yarn for a summer afghan.
In addition to these basic materials, you may also want to invest in some other tools and supplies. Stitch markers can help you keep track of your progress, while a tapestry needle is useful for weaving in ends and sewing pieces together.
You can also add some texture and interest to your afghan by incorporating different stitch patterns, like granny squares or ripple stitches.
Conclusion
A crochet afghan is a classic and versatile project that offers both comfort and beauty. Whether you're a beginner or an experienced crocheter, there's an afghan pattern for everyone. With some basic crochet skills and a few supplies, you can create your own unique afghan that will keep you cozy and stylish for years to come. So why not start your own crochet afghan project today? Happy crocheting!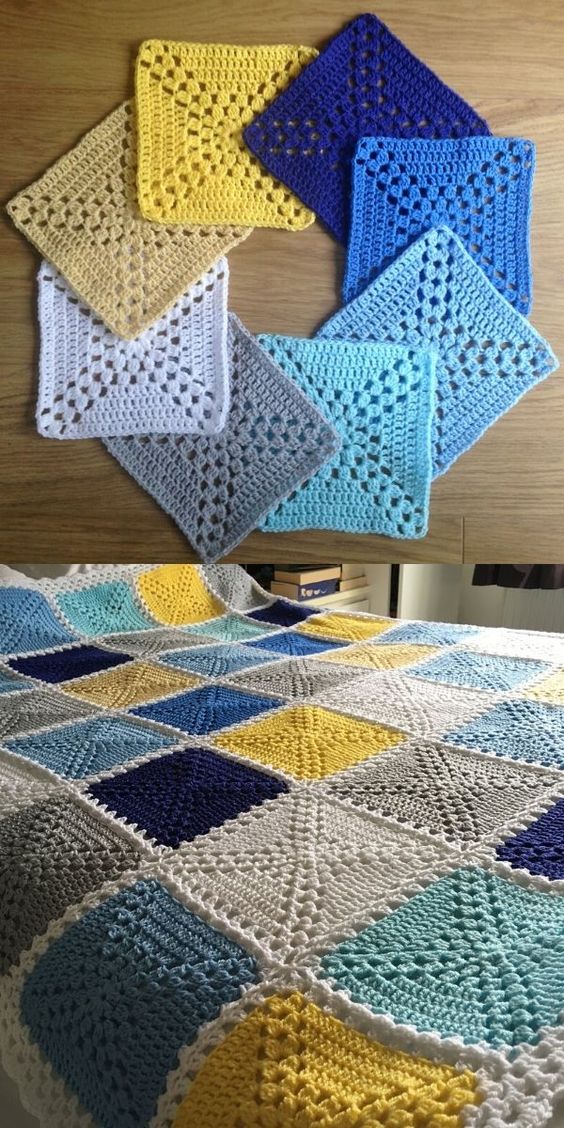 Access the step by step here.
If you liked this crochet pattern, but want to see some more options, below you will have other options:
We wish all our readers an excellent week, full of God's blessings in their homes, good health, peace, love, harmony and, mainly, many and many handicraft patterns with crochet threads. Good crocheting to all, sincerely Mommy Crochet!