Crochet blankets are a timeless classic that never go out of style. Whether you're looking to cozy up on a cold winter night or add a pop of color to your home decor, there's a crochet blanket out there for you. In this article, we'll explore the world of crochet blankets and the different styles and patterns that you can create.
Style 1: Granny Square Blankets
Granny square blankets are a classic and popular choice when it comes to crochet blankets. These blankets are made up of multiple small squares that are crocheted separately and then joined together to create the final product. Granny square blankets are perfect for using up leftover yarn and can be customized with a variety of colors and patterns.
Style 2: Tunisian
Tunisian crochet is a unique and versatile technique that creates a dense and sturdy fabric, making it a perfect choice for blankets. Tunisian crochet blankets are created using a long crochet hook with a stopper on the end, allowing you to pick up many stitches in a single pass. These blankets can be made in a variety of patterns and designs, from simple stripes to intricate textures.
Style 3: Corner-to-Corner Blankets
Corner-to-corner blankets, also known as C2C blankets, are a modern and popular choice for crochet blankets. These blankets are created by working from one corner of the blanket to the opposite corner, creating a diagonal pattern. C2C blankets can be made in a variety of colors and patterns, and are perfect for creating personalized and unique designs.
Materials for Crocheting Blankets
To create your own crochet blankets, you will need a few basic materials. First, you will need yarn in a variety of colors, depending on the design you are creating. Choose a soft and durable yarn, such as cotton or acrylic. You will also need a crochet hook in a size appropriate for your chosen yarn. Additionally, you may need a pair of scissors and a yarn needle for finishing off your work.
In conclusion, are a versatile and timeless classic that can be customized to fit any style or design. Whether you prefer granny squares, Tunisian crochet, or corner-to-corner blankets, there's a crochet blanket out there for you. With a bit of patience and creativity, you can create your own stunning crochet blankets that are sure to impress. Just remember to choose quality materials and have fun with the process.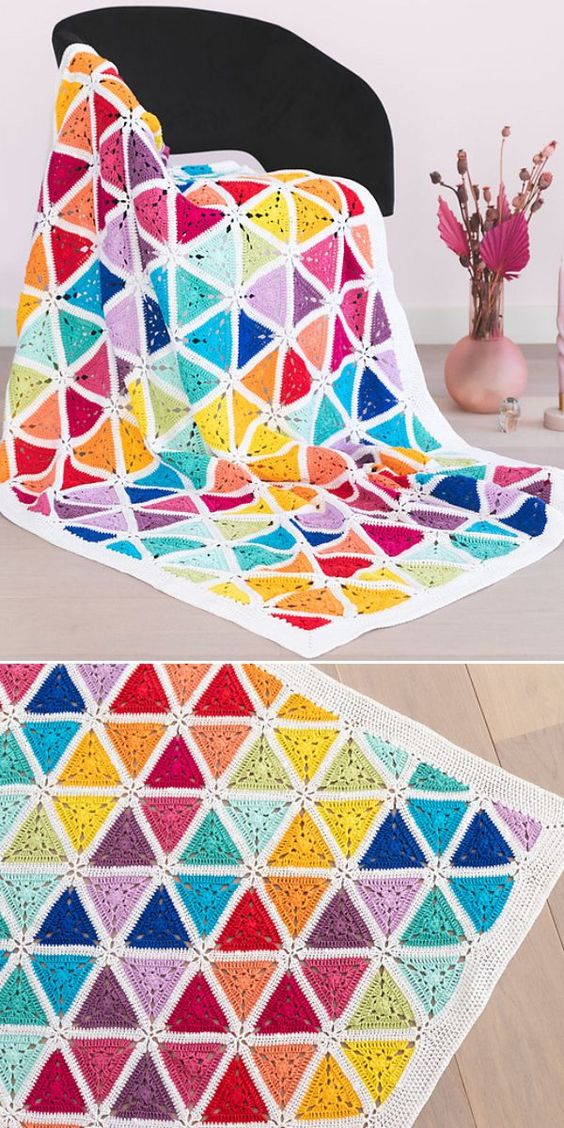 Access the step by step here.
If you liked this crochet pattern, but want to see some more options, below you will have other options:
We wish all our readers an excellent week, full of God's blessings in their homes, good health, peace, love, harmony and, mainly, many and many handicraft patterns with crochet threads. Good crocheting to all, sincerely Mommy Crochet!