Crocheting is a popular pastime for many people, and it's easy to see why. Not only is it a relaxing and creative activity, but it also allows you to make beautiful and functional items that you can use or give as gifts. One such item is the Treasure Hunt Scarf, a unique and fun project that can be completed by crocheters of all skill levels. In this article, we'll go over the steps you need to follow to crochet your own Treasure Hunt Scarf.
Step 1: Gather your materials To crochet a Treasure Hunt Scarf, you will need the following materials:
Worsted weight yarn in 4-6 colors (or more if you prefer)
Crochet hook (size H or I)
Scissors
Tapestry needle
Step 2: Choose your colors The Treasure Hunt Scarf is a colorful and playful project, so you'll want to choose colors that reflect that. You can use any colors you like, but it's a good idea to choose colors that work well together. You might want to choose a color palette that includes a mix of bright and muted colors, or you might prefer a monochromatic palette with different shades of the same color.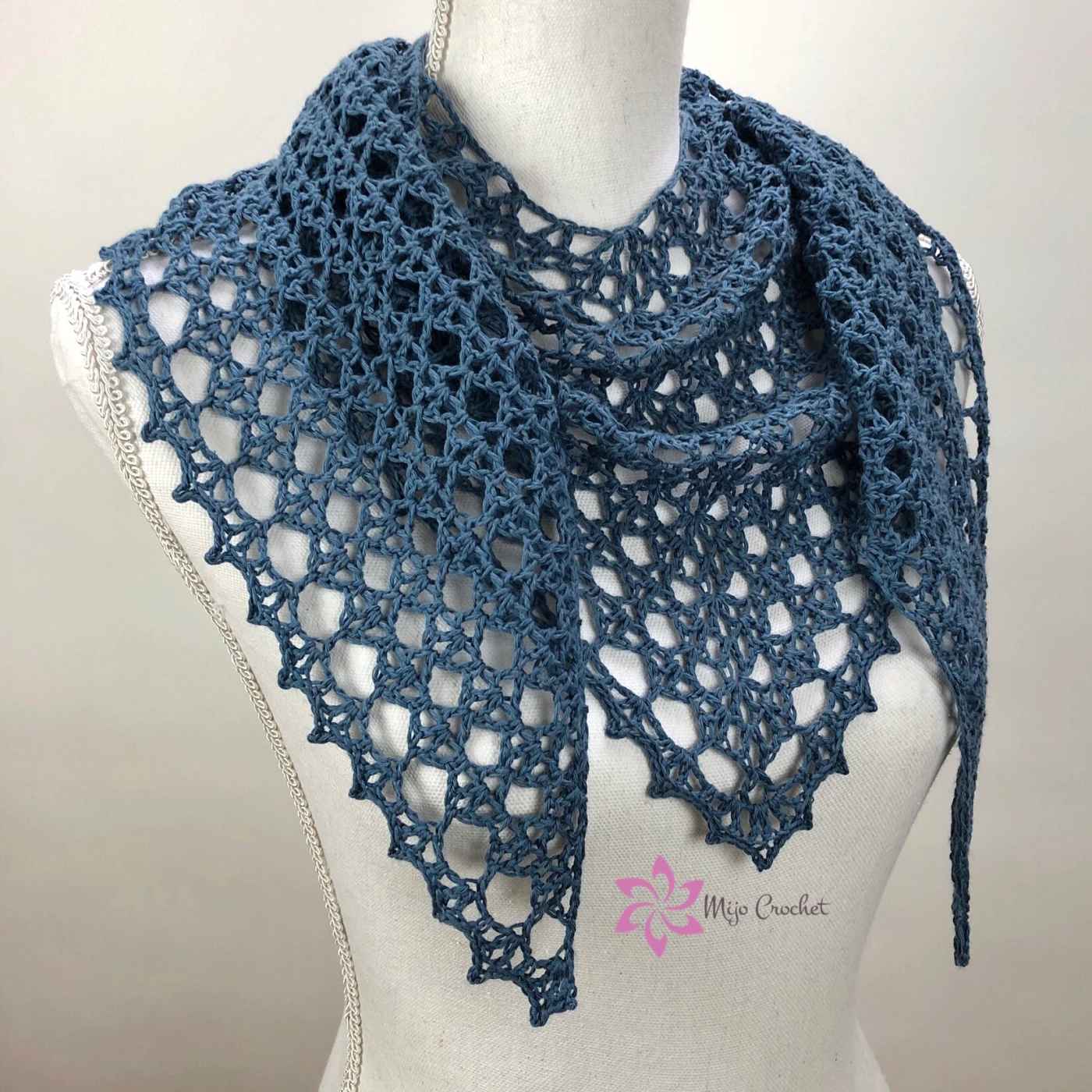 Step 3: Make a foundation chain To begin your scarf, make a foundation chain that is the length you want your finished scarf to be. You can make your scarf as long or short as you like, but keep in mind that the more rows you add, the thicker and warmer your scarf will be.
Step 4: Begin crocheting Once you have your foundation chain, you can begin crocheting the rows of your scarf. For the Treasure Hunt Scarf, you will be using the single crochet stitch, which is a simple and versatile stitch that is perfect for this project.
To start your first row, insert your hook into the second chain from your hook and make a single crochet stitch. Make a single crochet stitch in each chain stitch across the row, then turn your work and chain one.
For the next row, make a single crochet stitch in the first stitch, then continue making single crochet stitches across the row. Repeat this pattern, alternating colors as you go, until your scarf is the desired length.
Step 5: Add the "treasure" The "treasure" in the Treasure Hunt Scarf is a fun and playful element that makes this project unique. To add the treasure, simply work a few rows of single crochet stitches in one color, then insert small items (such as beads, charms, or trinkets) into the stitches as you go. You can add as many or as few "treasures" as you like, depending on your preference.
Step 6: Finish your scarf Once you've added the "treasure" and your scarf is the desired length, it's time to finish your project. To do this, cut your yarn and weave in the ends using a tapestry needle. You can also add fringe or tassels to the ends of your scarf if you like.
In conclusion, crocheting a Treasure Hunt Scarf is a fun and rewarding project that is perfect for crocheters of all skill levels. With a few basic materials and some simple instructions, you can create a colorful and playful scarf that is sure to be a conversation starter. So grab your yarn and hook, and get ready to embark on a treasure hunt of your own!
Access the step by step here.
If you liked this crochet pattern, but want to see some more options, below you will have other options:
Falling Fans Dress and Sun Hat 
We wish all our readers an excellent week, full of God's blessings in their homes, good health, peace, love, harmony and, mainly, many and many handicraft patterns with crochet threads. Good crocheting to all, sincerely Mommy Crochet!