Crochet summer dress from kitchen rugs, bathroom sets, bags and bikinis, crochet is present in many homes and even in fashion. There are several pieces made from this manual production technique that have been present in the daily lives of Brazilians for many years, after all, grandmothers are always remembered when it comes to crochet.
For those who don't know much about crochet, seeing the finished art seems like an impossibility. But know that with some tips, determination and, above all, practice, everything becomes easier, and you will be able to make your model in the art of crochet.
Before getting to the tutorial on how to make a crochet sundress for babies, let's see first some tips for those who are starting in this technique.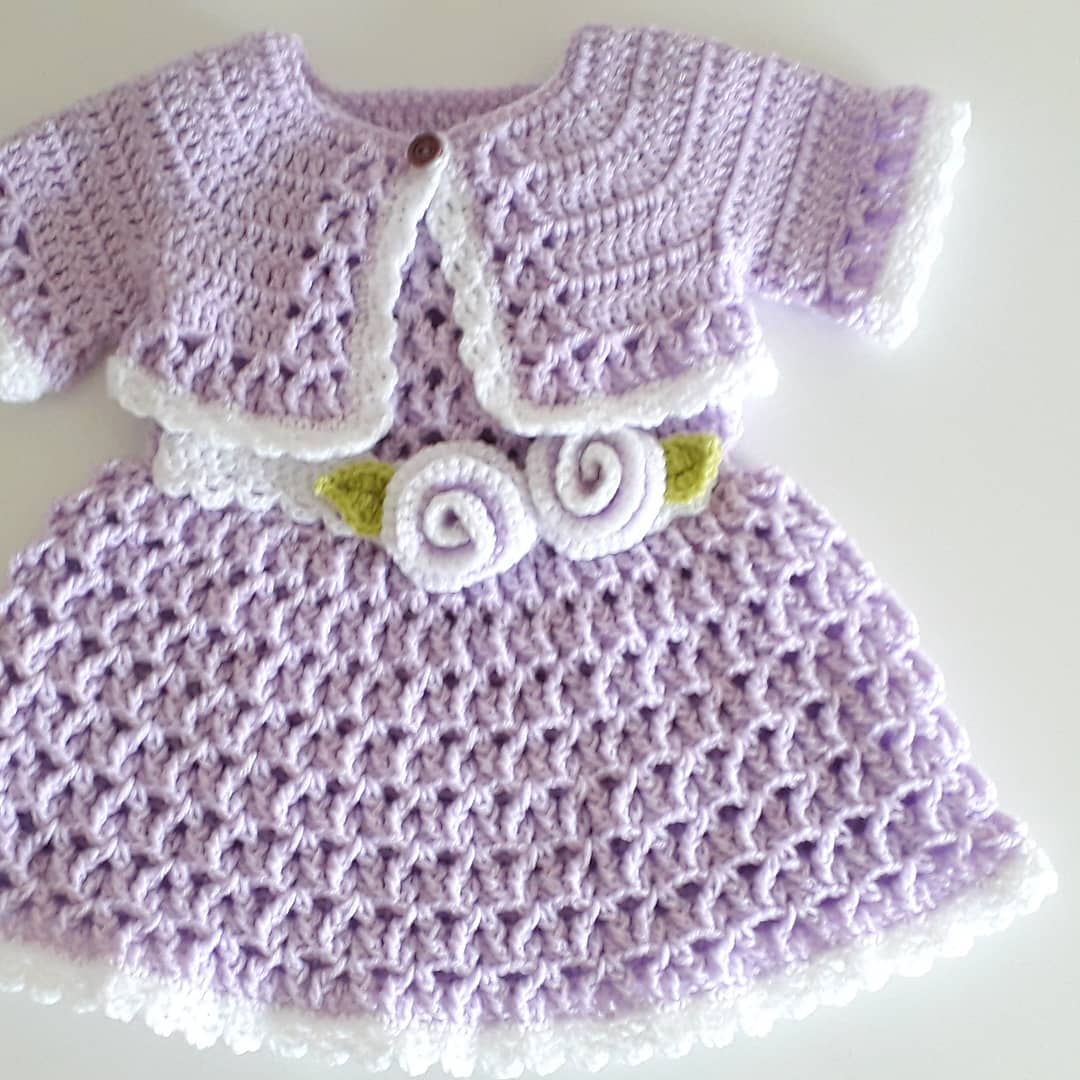 Here you will learn some crochet steps for beginners
To crochet, the main materials you will need are basically yarn and needles. Other supplies, like scissors and a tape measure, will also help you get started. Know more details:
Needle: There are several types of needles, from the thinnest to the thickest. Choose a thinner one at first as it is easier to work with.
Thread: always use only the thread with the ideal thickness depending on the needle you are going to handle. Feel free to choose the colors you like the most. To create the crochet sundress for babies, we will use 150 grams of the main color and 50 grams of a secondary color for the edges. These measurements are for a dress size 0 to 12 months.
Scissors: Scissors are essential for finishing and cutting the thread. So always have one that cuts right next to you. It can be any color and any model.
Measuring tape: even when counting stitches, the needle can start to take different shapes. In this case, a tape measure is essential to measure your work.
Point markers: These objects will help you in the creation process, for this model we will use 4.
Buttons: We will use for this model 3 to 4 buttons of your choice and preference.
All of the materials listed above are reasonably priced and can be found easily at craft stores.

Which needle and thread are right for me?
It is important to know how to choose a needle and thread, as there are many models – and each one is suitable for a specific purpose.
The material of the needle does not affect the crochet results for beginners, but the size of the needle does. Models from 0.5mm to 10mm. It's great to make your own different sized kits at home, so you can practice with this kit and create cute items to decorate your home (or even use your chochet models at work, selling them!).
When selecting a needle, check the thread thickness. If it's a fine thread, you'll need to use a fine needle like this one so you can make nice stitches with it. Same trick for a thick line. It is much easier and faster to crochet for beginners with a proportional needle to complete the work.
When learning to crochet for beginners, start making pieces with cotton yarn, which will be easier to work with. It is also worth creating clear lines, as the shadows help to better visualize the points and guarantee an incredible result!
How to make a Crochet summer dress
The tutorial is made in an easy-to-understand step-by-step video, so if you're a beginner, don't worry! If your threads and needles are ready, just click on the tutorial and do everything calmly for your model to come out perfect!