Hello my crocheters and beginners, the tutorial I bring today to share with you is passionate, all worked by hand is a joker piece for the beach sites or outdoor walks, besides leaving your romantic look, more charming is a beautiful piece that will give a rich tone in your look. Crochet is a passion that I will never let go of.
I hardly wear hair accessories, plus that hat when I saw it was passion at first sight, I'm now traveling a lot and every now and then, I've been going to beach areas.
Believe it or not, make a short with the top of the bikini and this hat, it looks wonderfully beautiful, I made one of these models to give me, and when taking a picture on a trip I made recently, my customers asked where I bought, I won two more orders that I'm running and decided to share with you this piece that will be summer trend.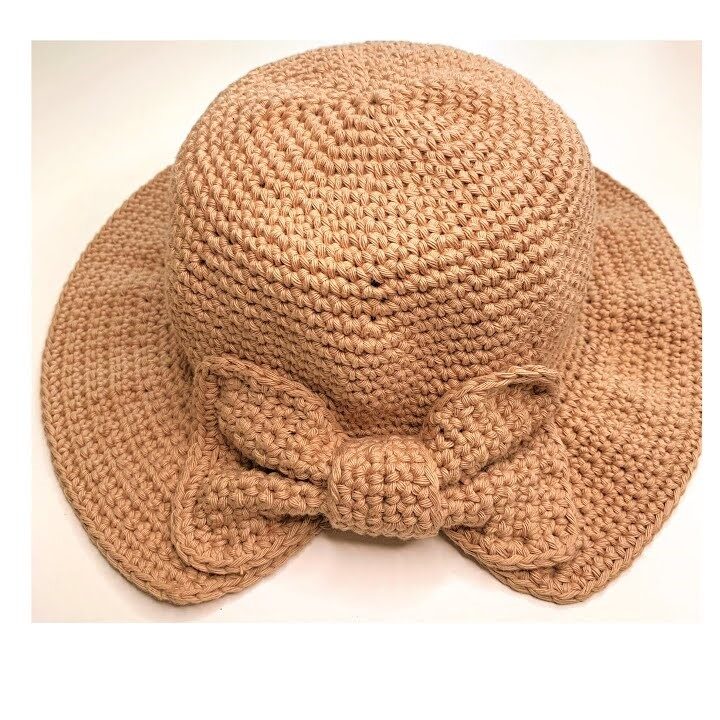 The cool thing is that it is a quick piece, easy, simple and spends little material, I usually call as pieces that come out and sell well of head post of my atelier, these pieces I leave exposed there and I have at least 02 models, because if someone seeks it is easy to make sale.
I always like to encourage the entrepreneurial, marketer and warrior vision of the business, because just like me, I really want you to build a name, a brand, an identity of your business.
That's what's built over time, little by little, so have a personalized way to publicize your pieces, provide a unique smell, that when selling your pieces people assimilated to you, your company.
Customize your packaging, have virtual presence, always disclose your work, I started a little less than 02 years, and every day after producing my models, I went to street sell, knocking door to door.
I swear that I often thought about giving up, but i always remembered that I had a son and that God would honor my struggle, gradually I was evolving, growing and today the role being reversed, people come to me.
I don't need to stand behind anyone is alive today from that, my livelihood and my son' comes from the success of my business. Being you're, a beginner and you're looking for a lace opportunity in the crochet world, a tip I heartily give you is to be persevering, it won't be at first that you'll succeed, the more gradually you'll get there.
Check out our site for other wonderful tutorials on crochet below:
 The purpose of my site is to share experience, help other people and praise the wonderful works that we disseminate here, remembering that all image credits and content of each standard is always destined to the official standard, released at the end of each post.
Another important thing I would like to mention is, being you want to actually learn crochet will have to give up your time to learn, gradually you will reach the level of perfection.
Let's leave it up to learn today another tutorial? Check out the  pattern by clicking here.