Best Crochet Video Tutorials: Crochet has become an increasingly popular hobby in recent years, and for good reason! It's a relaxing and creative way to make all sorts of beautiful items, from blankets to scarves to hats and beyond.
But if you're just starting out, it can be hard to know where to begin. Luckily, there are plenty of great crochet video tutorials out there that can help you get started. In this article, we'll take a look at some of the best ones for beginners
"Crochet 101" by The Crochet Crowd
If you're a total beginner and have never picked up a crochet hook before, then "Crochet 101" by The Crochet Crowd is a great place to start. This series of videos covers all the basics, from how to hold your hook to how to make different types of stitches.
The instructor, Mikey, is clear and easy to follow, and the videos are broken down into manageable chunks so you can work at your own pace.
"Learn to Crochet for Absolute Beginners" by Bella Coco
Bella Coco is a well-known crochet blogger and YouTuber, and her "Learn to Crochet for Absolute Beginners" video series is one of her most popular.
The series includes six videos that cover everything you need to know to get started with crochet, including how to read a crochet pattern, how to make different types of stitches, and how to join your work. Bella is a friendly and encouraging instructor, and her videos are beautifully shot and easy to follow.
Materials for Crochet
Once you've found a great video tutorial and you're ready to start crocheting, you'll need to make sure you have the right materials. The most important thing you'll need is a crochet hook – this is what you'll use to make your stitches.
You'll also need yarn – the type and weight of yarn you choose will depend on what you're making, but as a beginner, it's a good idea to start with a medium weight yarn in a light color, as this will be easiest to work with. You may also want to invest in a few other tools, such as scissors, a tape measure, and a yarn needle for weaving in ends.
Conclusion
There are plenty of great video tutorials out there to help beginners learn how to crochet. Whether you're a total newbie or just need a refresher, these videos can help you get started and build your skills. And once you have the right materials in hand, you'll be on your way to making beautiful and useful crocheted items in no time!
Remember, while video tutorials can be helpful, nothing replaces practice and patience when it comes to learning how to crochet. Don't be discouraged if your first few tries aren't perfect – with time and practice your skills will improve.
In addition to video tutorials, there are also many other resources available to help you learn how to crochet. You can check out books, blogs, and online forums for tips and advice, and there are even crochet classes and workshops you can attend if you prefer a more hands-on approach.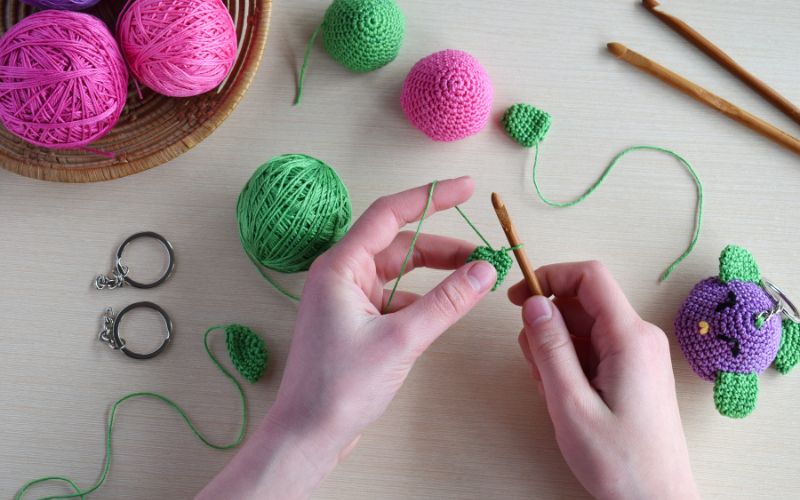 Access the step by step here.
If you liked this crochet pattern, but want to see some more options, below you will have other options:
We wish all our readers an excellent week, full of God's blessings in their homes, good health, peace, love, harmony and, mainly, many and many handicraft patterns with crochet threads. Good crocheting to all, sincerely Mommy Crochet!